Four Points Best Brews Program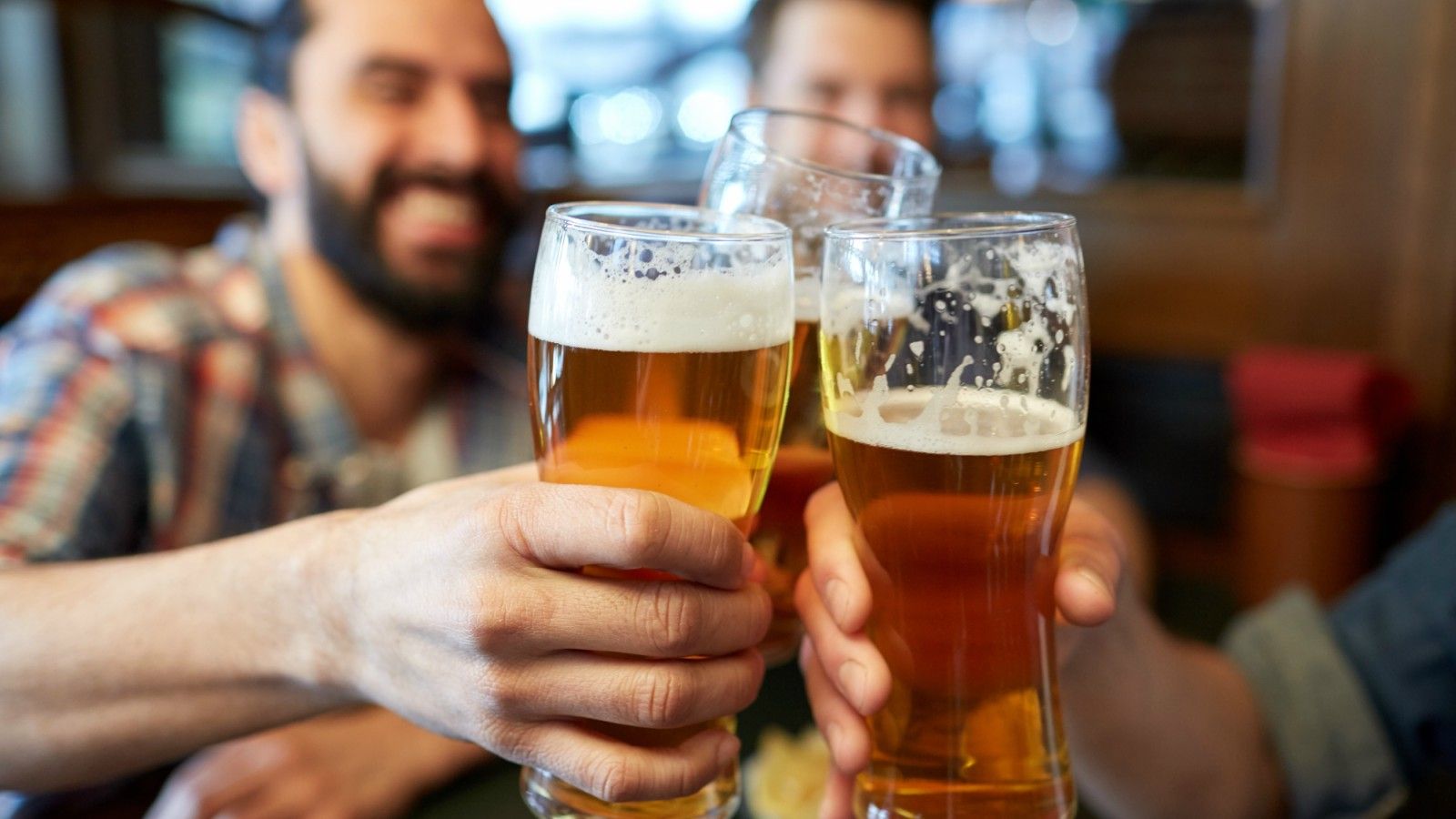 Kick back and relax after a long day on the road with a great craft beer. Our Best Brews® program features unique offerings, some locally sourced, all straight from the tap at Four Points. Each season the Best Brew program is enhanced with seasonal offerings, like Summer Ales, Oktoberfest, and Winter Ales. So, taste your way through your travels and savor a collection of beer experiences to take home with after your time on the road. Cheers!
Don't miss out on live music during our Best Brews & BBQ, every Wednesday, Friday and Saturday night. Make sure to check out our Facebook Page for the updated music schedule.
Best Brews & BBQ
5 - 6:30 PM
Live Music
Wednesday 5:30 - 8 PM and Friday - Saturday 7 - 10 PM
"Winter White Ale" by Bells, Kalamazoo, MI
Four Points by Sheraton Kalamazoo is proud to offer Bell's Winter White Ale as our Best Brew. Join us every Wednesday from 5 - 6:30 PM in Potter's Lounge for a taste of this Michigan craft beer.
An alternative to dark and heavy winter warmers and stouts, Winter White is a stylish and refreshing Wheat Ale. Fermented with a Belgian ale yeast, this blend of barley and wheat malts yields a mixture of clove and fruity aromas, all without the use of any spices. Deliberately brewed to retain a cloudy appearance, Winter White is a beer for embracing winter. ABV: 5%
View our selection of craft beers below or visit our Kalamazoo beer FAQ page for more information about our local craft beers.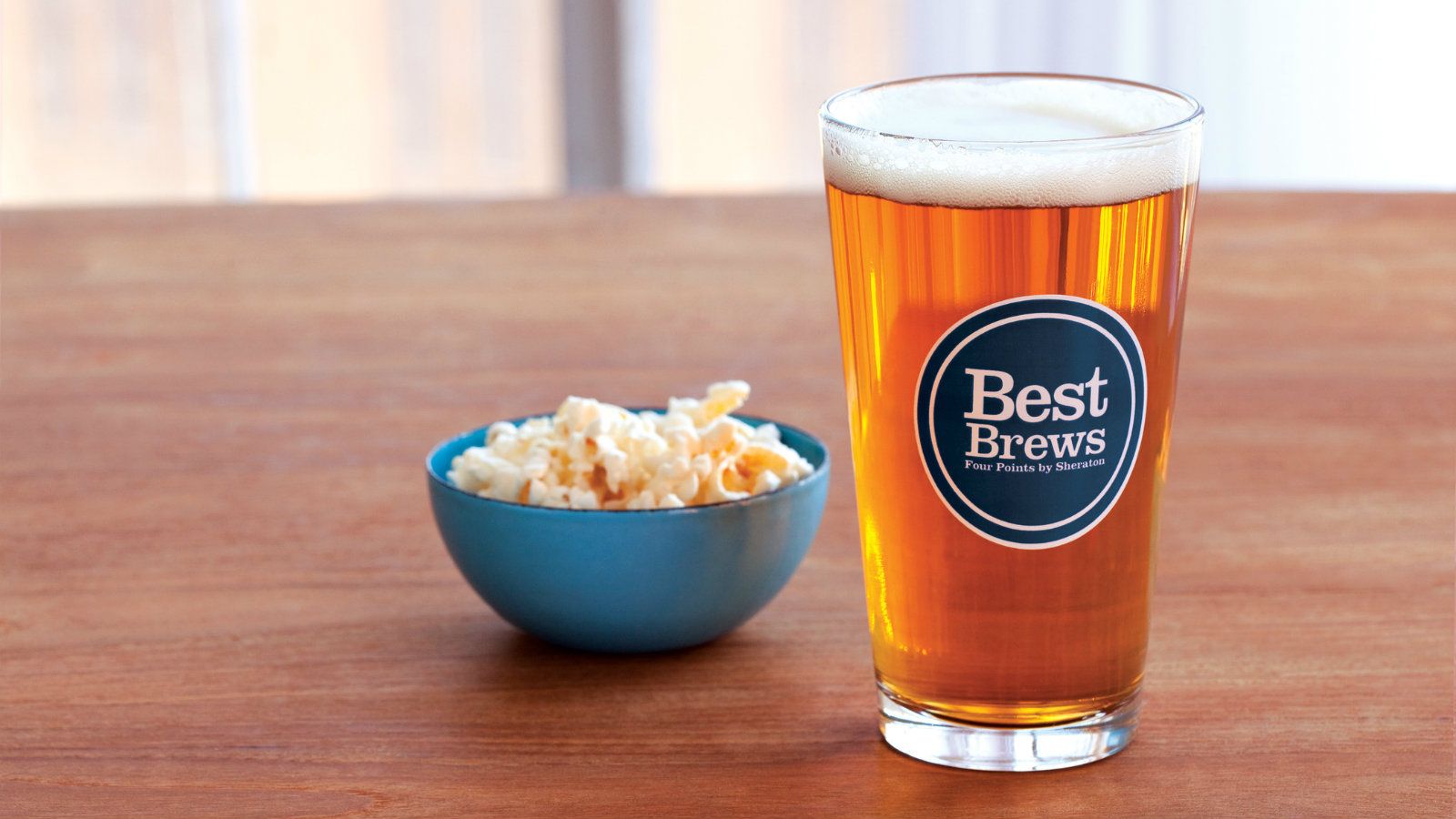 Beers On Tap
Short's Local Light
Local's Light is a classic American Lager crafted by Joe Short in 2004 to be "beer in its simplest form." It's a bright yellow beer with effervescent aromatics of fresh malted barley and lager yeast. Local's Light has soft and subtle flavors of malt that finish crisp and clean, perfectly balanced for smooth and easy drinkability. ABV: 5.2%

One Well Brewing - Whoppy (Kalamazoo, MI)
Citrus. Passion fruit. Grapefruit. Mild hoppy bitterness, hoppy wheat pale ale brewed with Citra hops. It's wheat. It's hoppy. It's whoppy. ABV: 5.5%
Founders Red's Rye IPA (Draft)
Serious hop bitterness, along with an unyielding grapefruit bouquet from the Amarillo dry hop, balances the malty richness of four varieties of imported Belgian caramel malts. Pours a spectacular crimson with a creamy tan head. A generous addition of rye malt accentuates a spicy, crisp finish. ABV: 6.6%
New Holland Brewing - Mad Hatter IPA
Mad Hatter's whimsy is celebrated with floral aromatics from assertive dry-hopping, and a bright, hoppy body, punctuated with Centennial, Citra, and Michigan-grown hops. ABV: 7.0%
Saugatuck Brewing - Bonfire Brown
Bonfire Brown is a classic American Brown Ale with just a hint of smoke and a touch of bitter. It's a highly awarded, perfectly balanced example of a traditional Brown Ale. This is the perfect beer for kicking one back around a bonfire with your pals. AVB: 5.5%